How to activate and deactivate your product
Product Activation
Product Deactivation
Activation is required to move your product from trial mode to a licensed version. Activation is completed by running the program, entering your purchased 20 digit license code, and activating via the Internet or email. You are allowed up to 30 days of trial use before you are required to activate the software. When you are ready to activate, simply launch the plug-in and click activate. The white bar is a countdown timer and will fill in as your 30-day trial expires.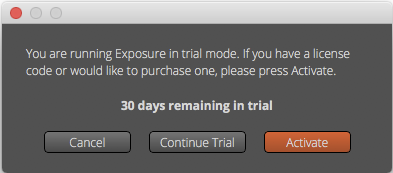 Once you click the activate option, you will be prompted to enter your 20 digit license code. Older product versions may use a 12 letter license code. The initial check mark will indicate that the number is a valid Alien Skin license code. This does not mean you have entered the correct code for this product. Click Next to proceed. If you are not connected to the internet, please follow the instructions for a manual activation, otherwise click next.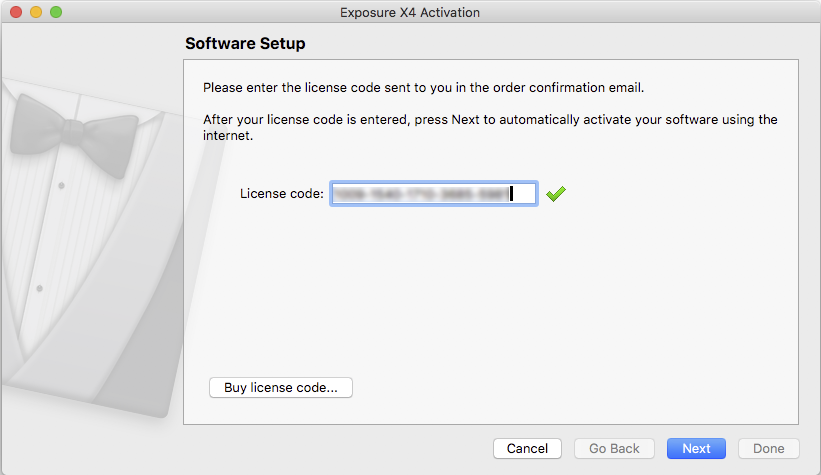 Deactivation is necessary if you wish to move your software from one computer to another. Simply select Help menu from within the product and choose Deactivate. You will be given the option to remove your license code from the computer. If you are not putting this software back on the computer, then choose to erase it.