Manual Software Activation
While the internet activation is recommended, we provide this option for those who can not perform the activation that way.
1 - Any time you launch the software you will have the option to Continue Trial or Activate (unless the trial time is over). Choose Activate.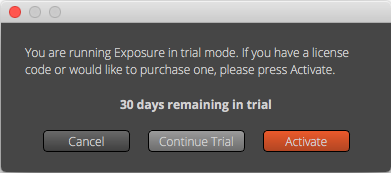 Your computer's security system may ask for your password before the license tool opens. Enter the password you use to log in to your computer.
2 - Clicking the Activate button will bring you to this screen. Enter your license code and click Next.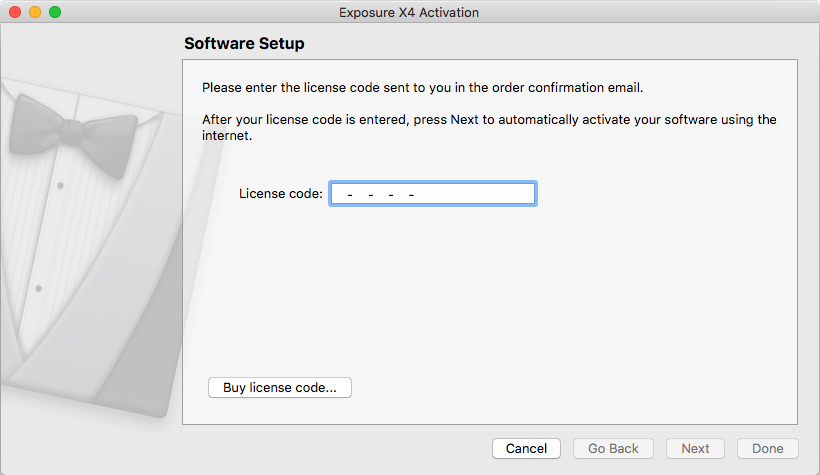 If you get a red X after entering your license code, please make sure it is typed correctly. If you are still getting a red X after verifying that the number is correct, please make sure you have the latest version of the software. You can uninstall it from your Mac or PC and download it again from our downloads page. For example, if you have Blow Up 3, then you will need the latest version of Blow Up 3.
3 - If you are offline or behind a firewall the activation will fail and bring up this Alternative Activation page.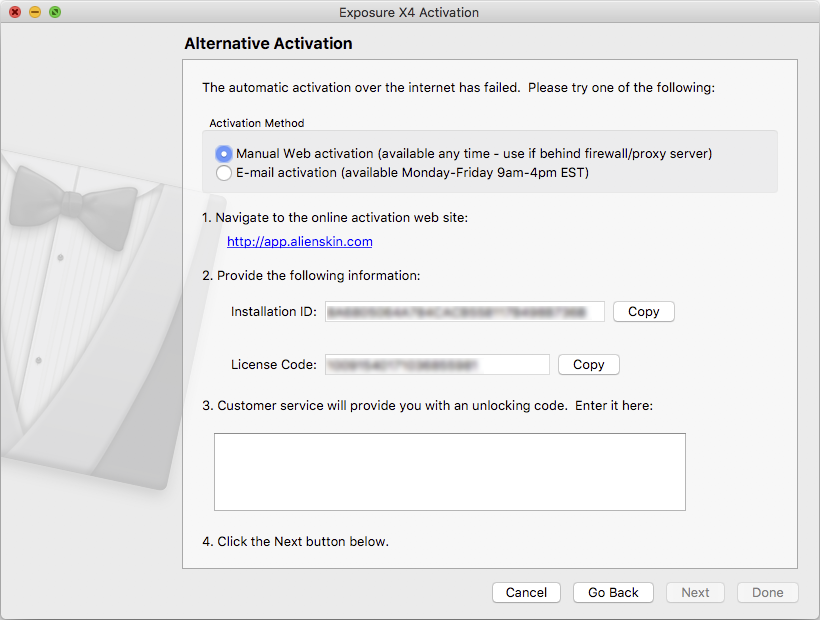 4 - From here you have two choices: Manual Web or Email activation.
If you need to move the numbers to a computer with internet access save the codes to a text document and transport them using a USB thumb drive or other store device.
Manual web activation
Go to the linked website and enter and process the codes on your own. This is useful if you need to move the codes to a computer with online access or if you are behind a firewall.
Go to our Manual Activation Page and copy and paste the Installation ID and License code.

Click Submit to generate your unlock code.

It is possible that you will receive an error code after clicking the submit button. If you receive an error, please open a support ticket and let us know the error number.
Email activation
If needed you can send us the codes in a support ticket. We will process and send the unlocking code. This is useful if you are unable to access the Manual Activation Page.
Use the Copy buttons to copy and paste the Installation ID and License code. We will process the codes and send you the unlock code.
5 - Copy and paste the unlock code in the lower window.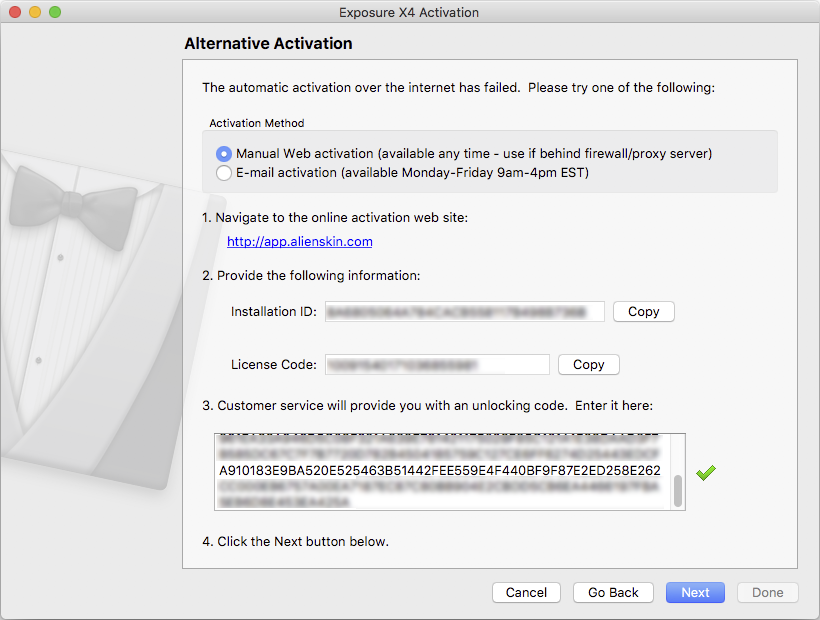 6 - Click Next to activate your software. You're all done!