Exposure - Disabling Grain Globally
The grain control has two disable/enable switches.
This switch disables grain for a single setting. Selecting another preset with grain will re-enable this switch.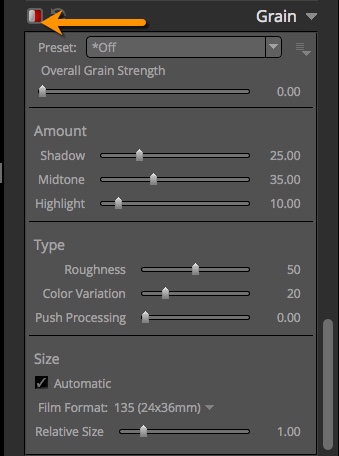 If you want to disable grain for all presets permanently, you can check that option in Exposure Preferences. Open Exposure Preferences and select the Panels category. Note: Exposure 7 and before have the option in the main Preferences window.
Check the box for Disable Grain. In order to use grain again, you will have to remove the check mark from the disable option.