Exposure - Opacity Blending Mode
Question:
What is the opacity blending mode and why is it disabled? Does this mean I can't adjust the opacity of borders?
Answer:
Exposure Overlays is a multifunction texture overlay tool. You can use one of the many included textures, and even import your own. Yes, that's right; You can import your own custom textures.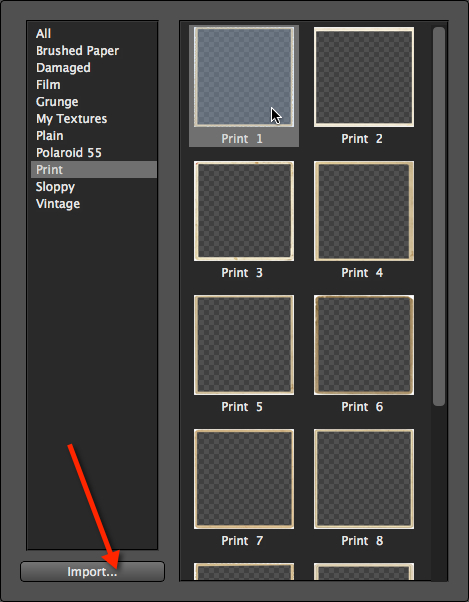 Borders in Exposure 6 have an opacity blending mode, but cannot have the opacity adjusted as with other textures. When you create a border, it will need to have an area of less than 100% opacity. This will enable the opacity blending mode, keeping the edge of your border 100% opaque, and the middle transparent. Notice the transparent areas in the borders above. If you would like to adjust the opacity of the actual border texture, you should import it into the Textures section.