Add a reflection map to Eye Candy
Have you ever wanted to use one of your own images as a reflection map? I will walk you through the steps of taking any image and creating a reflection map in Eye Candy. The first thing you need is the image that you want to use. In this case I will be using a picture of a clown fish. 
Now that you have selected the image for your reflection map, let's import it.  This technique will work for chrome, class, ripple, and diamond plate, so just open one of those filters and go to the lighting tab. 
You can start this process by clicking the Plus (+) sign by the reflection maps. You can browse to your file, select it, then categorize it. All custom reflection maps will appear under the Import tab.
Once you click on this button, you will open the window that allows you to add your images. Once you choose your image, just double click it and you will be brought to this screen where you can name and categorize it.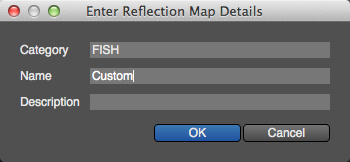 Once you have selected the image it will be added to the list Imported list of reflection maps.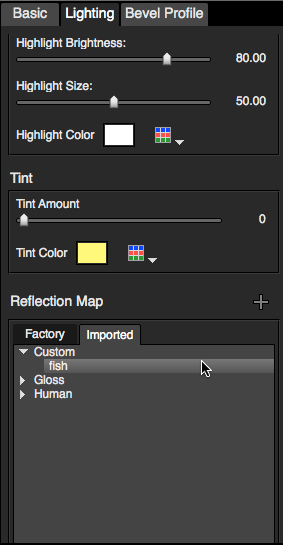 You're all done. Just select your new map, and it will be applied to your image.